ᐱ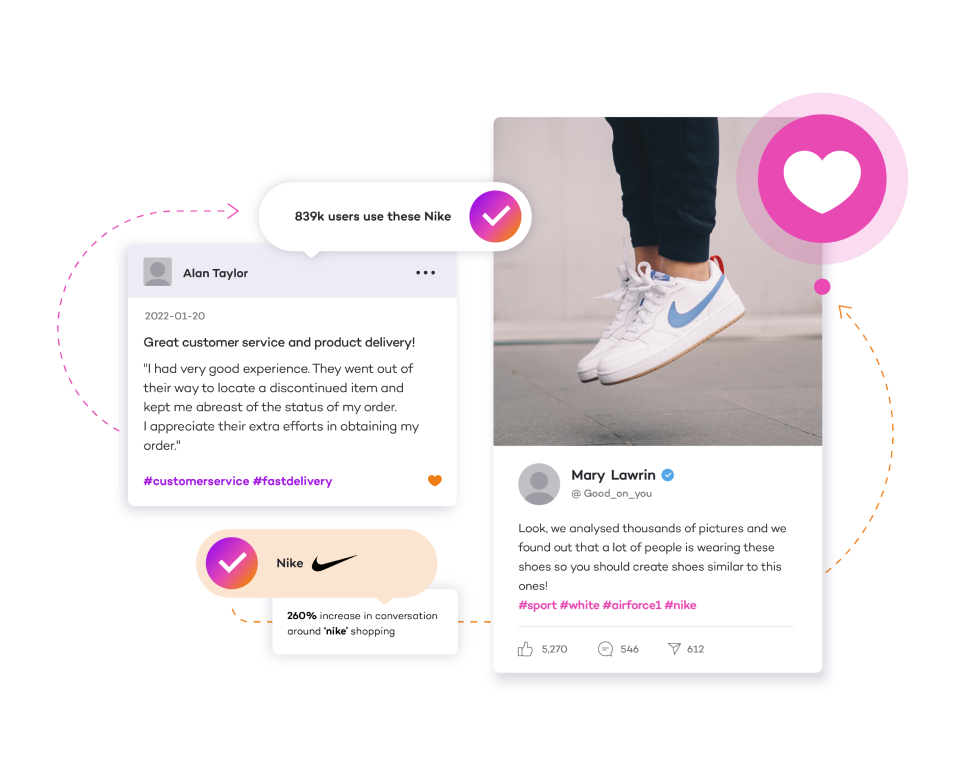 Get know new market
opportunities
Understand what the people talks about your brand values, competitors, target and objectives to identify great unexploited opportunities.
Hyper-personalized
customer experience
Get the most out of all UGC metadata (images, videos, comments, reviews, etc), get licensed UGC as real testimonials, and create unique and personalized experiences for your customers.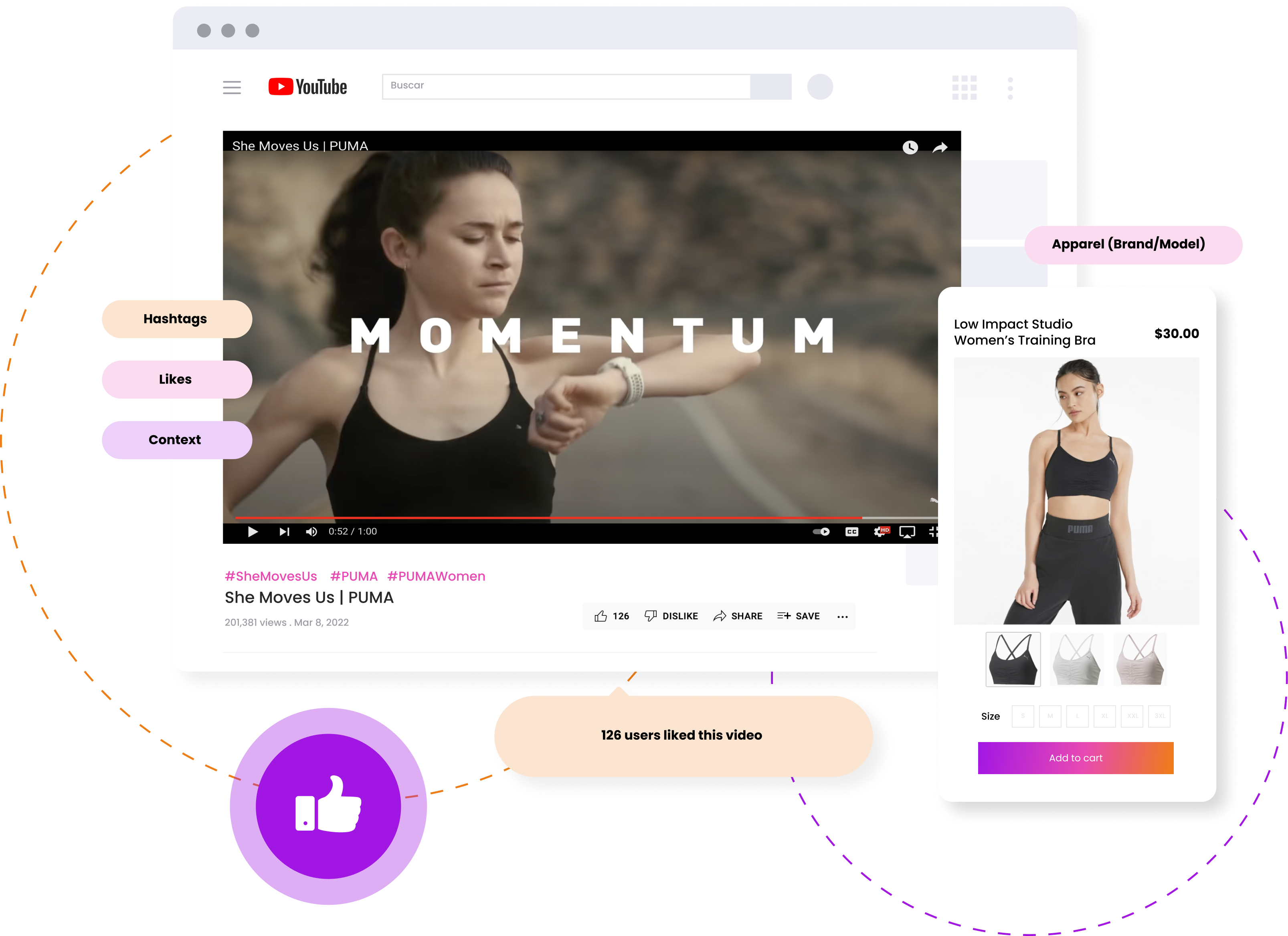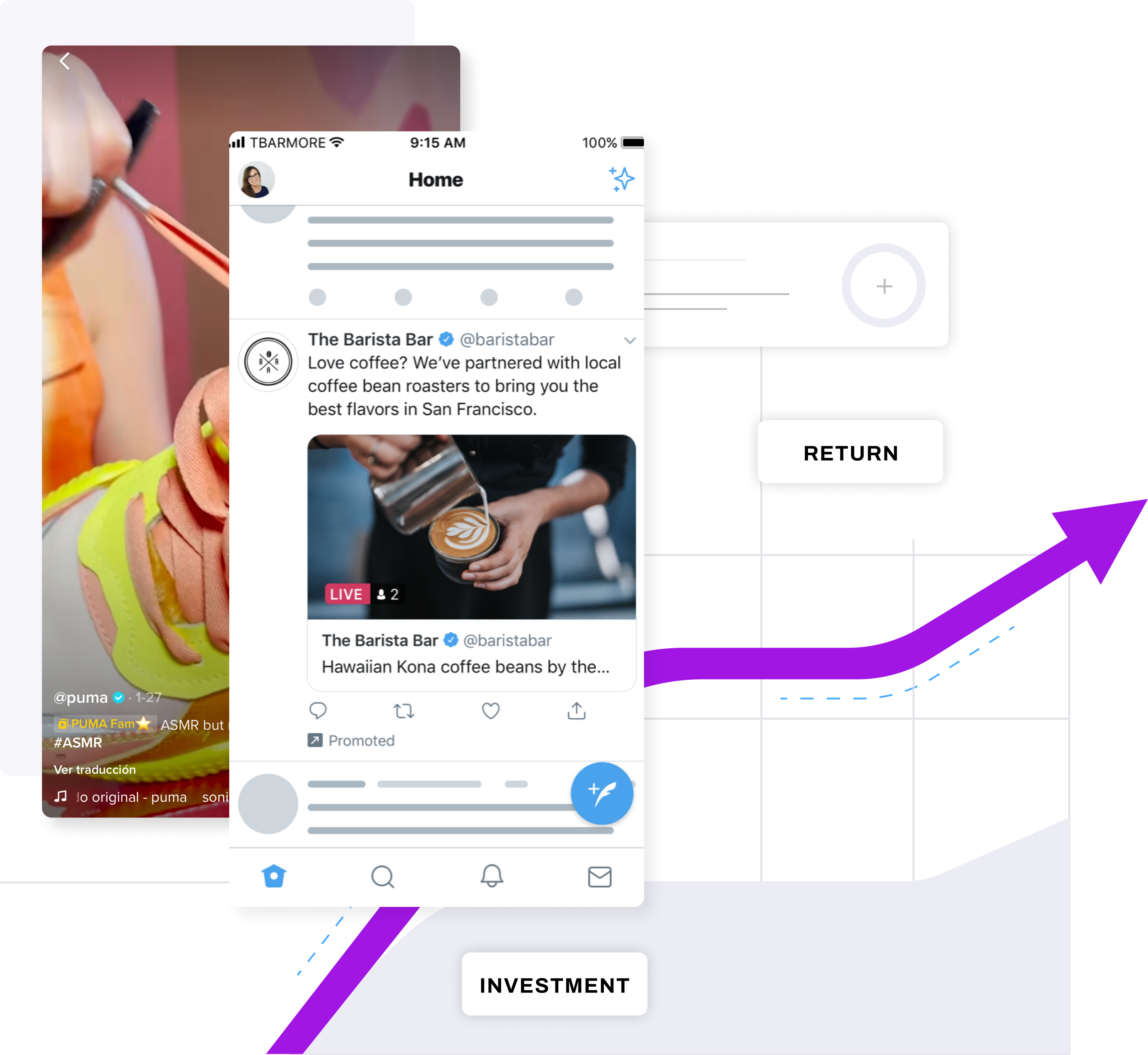 AI to get better your ROI
Make the most of your first party data and combine it with other data sources to get powerful insights and identify your potential customers with our AI.
Seamless Integration with Social Network, Metaverses and Ecommerce
Easy to connect of your social media accounts, metaverse, ERP, CRM and ecommerce platforms to operate with our platform.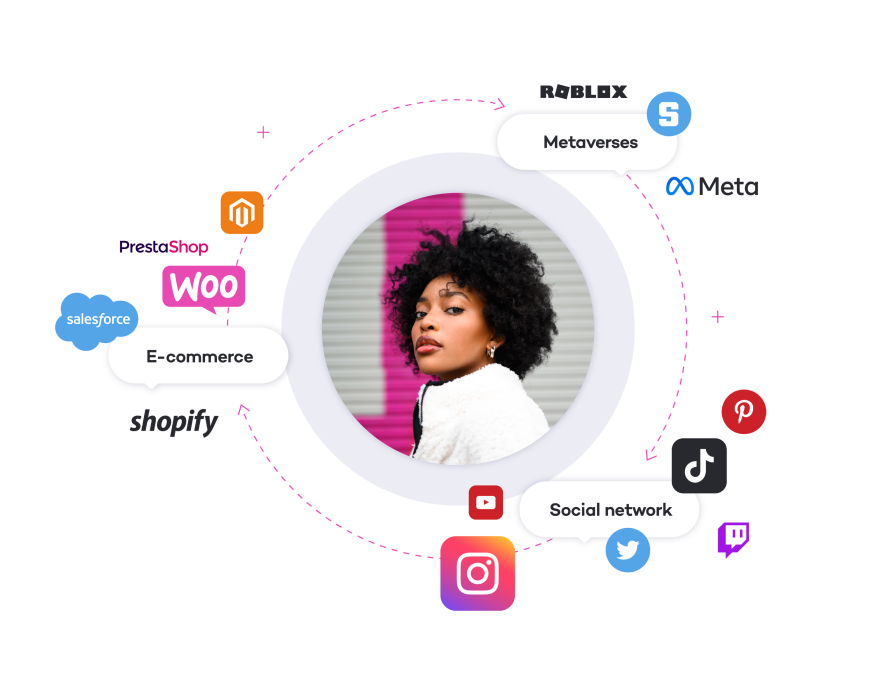 Get ready to grow
20 years of experience helping out customers evolve into their fullest potential.

1.2x
Increase your sells

2x
Increase your social proof

1.3x
Optimize your ROI